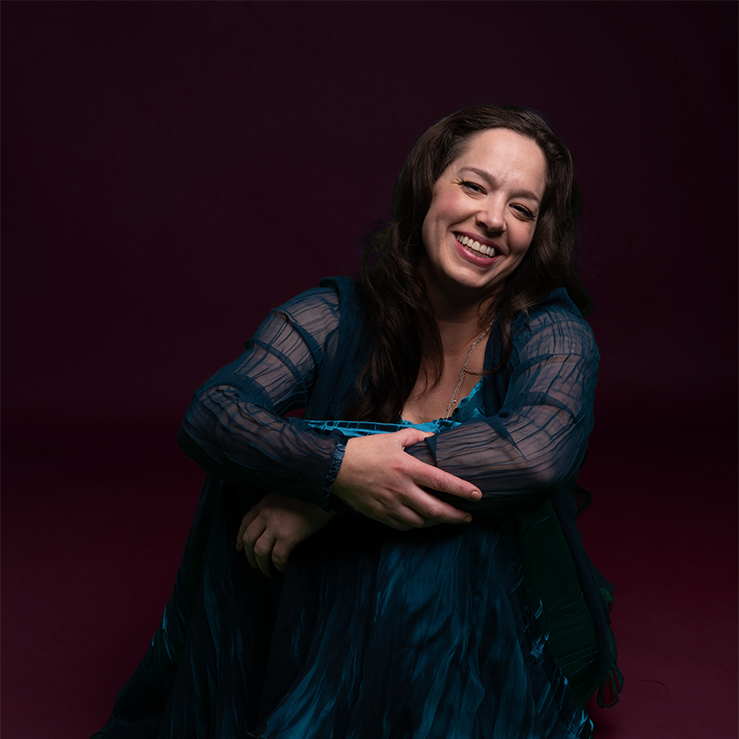 About Sharon
American neo-classical composer Sharon Fendrich captures the essence of emotions in her music written for piano, violin, cello, voice, flute, orchestra, and ambient sounds. Whether grief, sorrow, hope or love, the music is a place of peace and safety where listeners are invited to walk the pathways of their own experiences, dreams and memories. Along the way she welcomes the manifestation of grief processing, self-acceptance, tranquility, resolution and inspiration.
Fendrich released her self-produced debut album, Red Sky Prairie, on August 1, 2019. Grounded in Classical and inspired by New Age, the 11 tracks are full of lush, passionate melodies that immediately captivate the listener's heart. Within the music one can hear the influences of Enya, Secret Garden, Ludovico Einaudi, Chopin and Debussy.
The inspiration for the album came from a daydream Fendrich had about a place where a palpable red-orange sky covered a prairie after the passing of a storm. A profound sensation of acceptance and peace permeated this scene inspired the creation of Red Sky Prairie
Fendrich traveled to the Netherlands to record and mix Red Sky Prairie at Kerani Music Studio, the home of award winning neo-classical artist Kerani. Solo musicians featured on the album are frequent principal players and have toured with the André Rieu Orchestra. Mastering was done by engineer Stephen Marsh, known for his work with some of Hollywood's greatest composers.
Born and raised in Eugene, Oregon, USA, Fendrich began music studies at age three. Raised by a family who frequented live events, her young ears and eyes were filled with symphony, opera, ballet and stage performances. Despite forays with violin and flute, she pursued piano and voice. She completed advanced studies in piano, choral music, conducting, orchestration, world music, and composition in college at Tufts University. There, she scored a student film, conducted the orchestra in a film score inspired work, and wrote music for small ensembles.
After college, she continued to explore composition as she raised her family and held marketing, development and production roles for the La Jolla Music Society and the San Diego Chamber Orchestra, in California. "My favorite memories of that time were composing on the concert grands left on empty stages long after the headlining pianists had finished a performance." She currently studies voice, with a focus on opera, musical theatre and jazz.
In Fendrich's compositional process, she relies on her fingers and ears to guide her into crafting a complete solo piano work. Then, as she begins to add layers of sound through improvisation, counter-melodies emerge and contribute to a full harmonic palette and tempos full of breathing room. The result is a sonically magical world in which the listener is comfortably immersed.